On Saturday September 5th Midwives For Haiti lost one of our most beloved members.  Carrie Wortham was taken from us when she was 
struck by a car while riding her bike
 in Hanover County, Virginia. Carrie was 26 years old.
For 2 years Carrie devoted herself to our mission, first as our in-country volunteer coordinator and then as our Virginia based administrative assistant.  When she moved on to another job she did not forget about Midwives For Haiti but remained connected to us as a special advisor.  We continued to benefit from Carrie's intelligence, ingenuity and compassion.
Those of us who knew Carrie find it difficult to believe she is gone.  But I know her contributions to the education of Haitian midwives and the care of women and babies in Haiti live on.  26 years is not very long but for Carrie it was long enough to make a difference to this world.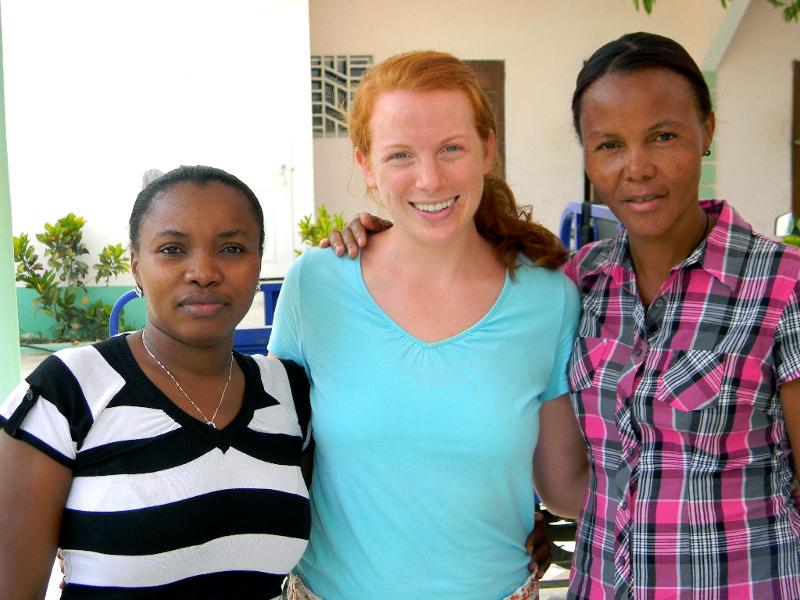 Carrie was like family to us. She was also sister to our Administrative Director, Sci Clements (pictured together in Haiti above).  We loved her dearly.
We know that many in our community knew and also loved Carrie. If you'd like to send cards to her family, please address as follows and we will deliver:
The Family of Carrie Wortham
c/o Midwives For Haiti
7130 Glen Forest Dr. Suite 101
Richmond, VA 23226
In lieu of gifts, Carrie's family has requested donations be made in her honor to our work in Haiti. If you'd like to make an online donation in her memory, 
here is the link
 and please write Carrie's name in the notes.
Yours,
Stephen Eads, MD
Friend of Carrie's
Medical Director
Midwives For Haiti